PHOTO: Vogue
Article by Bryan Howard
February 21, 2019
Alexandria Ocasio-Cortez is in some hot water with being caught putting her boyfriend on her Government payroll team. The reporter that discovered this was Luke Thompson who at times writes for the National Review. Luke Thompson exposed Ocasio-Cortez was having money funneled to her through a super pac that was directed to her boyfriend. This is likely a illegal campaign contribution that should put people in prison.
Luke Thompson tweeted, "A rich guy used a PAC to pay @AOC's boyfriend $6,000 when her campaign was running out of money. After AOC won, she gave that rich guy a job in her office. Follow me on a journey.https://medium.com/@ltthompso/the-congresswoman-loves-the-swamp-d33296ec251e …"
Luke Thompson showed a picture of evidence with a message, "The payments to Roberts are the largest payments made by @BrandNew535 to any person or group other than Brand New Congress LLC. Oh, and Roberts doesn't work in marketing."
Photo from Luke Thompson's Twitter, Shows payments to Ocasio-Cortez's boyfriend.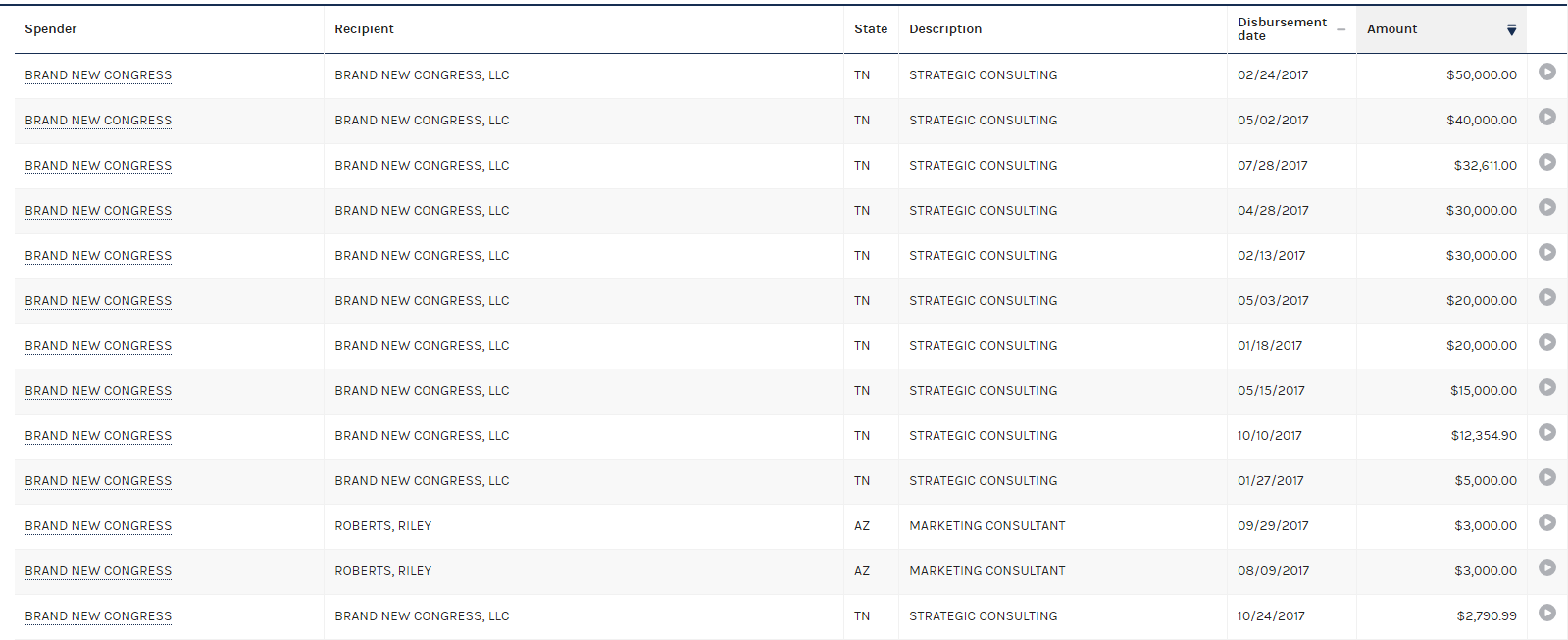 Thompson continued to note more evidence towards suspecious timing.
"Plus, the timing looks bad.@BrandNew535 paid Riley Roberts $3,000 on August 9th, 2017.@AOC's campaign paid Brand New Congress LLC $6,191.32 on August 27th.
A month later @BrandNew535 then paid Riley Roberts another $3,000. pic.twitter.com/Oym09gLGZy"
We will see if this campaign finance violation comes to anything legally because these laws are only held against Conservatives and never against people on the left.